Welcome to 3nd NDN Hackathon
The NDN Team is organizing our 3nd NDN Hackathon to be held on November 4-5, 2016 on the Colorado State University Campus in Fort Collins, CO. We solicit Hackathon project proposals that advance the state of NDN. Participants will have approximately 12 hours to work on the projects.
We encourage projects that:
directly address NDN research needs,
create new NDN tools or modify existing tools,
create or improve documentation and how-to guides.
Hackathon Champions
Best External Impact
Ad-hoc NDN Relay with MicroForwarder
Jeff Thompson (UCLA)
Wentao Shang (UCLA)
Susmit Shannigrahi (Colorado State University)
Zhehao Wang (UCLA)
---
Best Internal Impact
nlsrSIM
Nick Gordon (University of Memphis)
Anil Jangam (University of Maryland Baltimore County / Cisco)
Laqin Fan (University of Memphis)
---
Best Newcomer Project
NDN Stack for ESP8266 Microcontroller
Andres Calderon Jaramillo (Colorado State University)
Chris Dean (Colorado State University)
---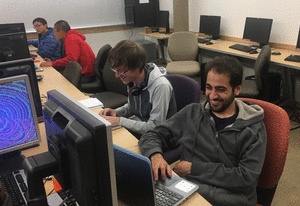 Prizes
All winners received a Quadcopter Mini Drone, thanks to our generous sponsors CableLabs and KYRIO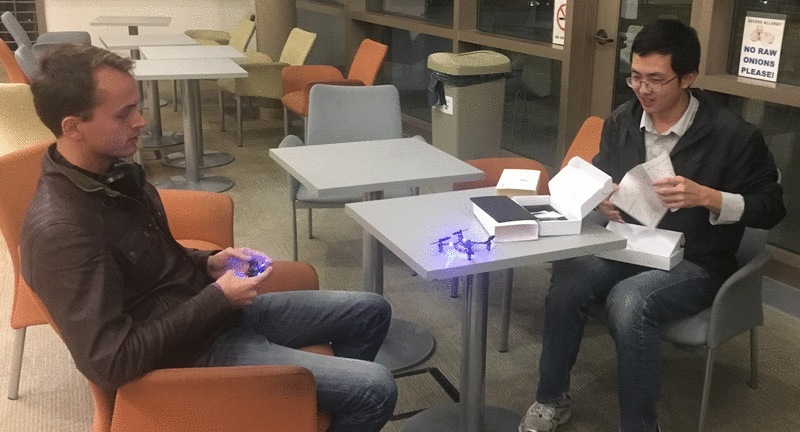 News
October 31, 2016: Posted accepted hackathon projects and final program
October 4, 2016: Hackathon registration is open
September 21, 2016: The hackathon website is up
Sponsors